Cooking is an art form.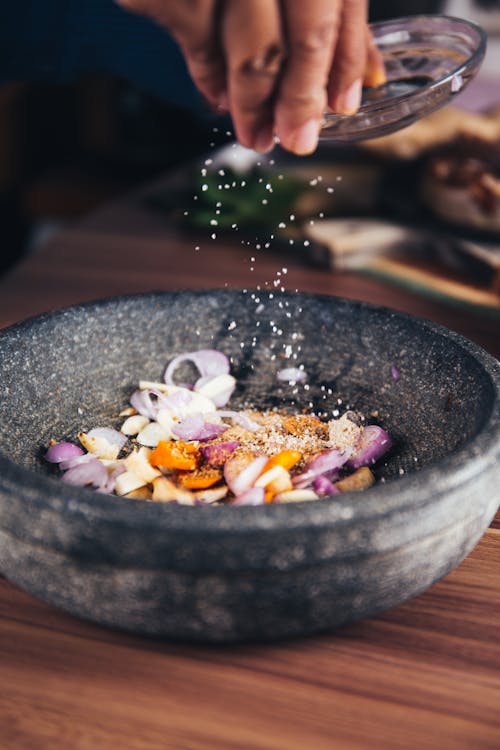 It is something that, at 27-years-old, I've still yet to master.
Some of my friends are great cooks and I envy their kitchen prowess.
For one young child, cooking is something that he is already well on his way to mastering.
Kobe Wian is only one-year-old and already he is attracting millions of views to his cooking videos on social media.
Of course, he does have some help.
He cooks every night with his mom Ashley, who films the videos and uploads them to the internet.
Kobe can be seen making all kinds of delicious meals and he always seems happy to be doing it.
Which, I think, is one of the most important aspects of cooking.
If you want your food to taste good, then you really have to love what you are doing.
I think that has something to do with why I'm not as good of a cook as some of my friends.
One friend in particular is going to school for nutrition and loves learning about the ways in which what we put into our bodies affects us.
And in this way, he loves to cook.
So naturally, his meals are much better than mine.
Little Kobe is right there with my buddy in terms of his love for the kitchen.
In the video, we can see Kobe adding various ingredients to his delicious-looking dishes.
And in each shot, he seems to be excited to be doing what he is doing.
He even takes advantage of the biggest perk of cooking–trying the food.
When I cook, I am constantly trying the ingredients and tasting what I am making.
I try so much of my perspective meal that by the time it is finally done, I'm rarely even hungry enough to eat it.
Luckily for Kobe, the meals that he is cooking up look to be very nutritious and delicious–so he should be able to eat as much of them as he wants.
And I'm sure his mom is happy to have her son enjoying such healthy meals.
Kobe's popularity has grown significantly since his first video was released.
He now has over 1.5 million followers on Instagram and has been getting attention from some pretty famous people.
Not only have famous celebrities such as Jennifer Aniston seen his videos, but famous chefs have seen them as well!
Rachel Ray and Gordon Ramsey have both expressed their love for Kobe's videos.
At this rate, Kobe will be an incredible chef at a very young age.
If he sticks with it, he could one day be the famous chef that is commenting on other young chefs' cooking videos.
What makes this video even better is the fact that Kobe is getting to spend quality time with his mom while he is cooking.
This is a very good thing for Kobe's development.
According to Wtop News, "A mother's physical and emotional presence provides babies with two things: protection from stress and emotional regulation, both of which are important to healthy brain development and the child's future well-being."

Pexels Source: Pexels
So if you have a young child and are looking for an activity to do with them, why not give cooking a try?
It works great for Kobe and his mom and it could work great for you too!
Please SHARE this with your friends and family.
Source: Good Morning America, Wtop News