The ocean is full of incredible things.
It's so mysterious and nurtures such unique and surprising life.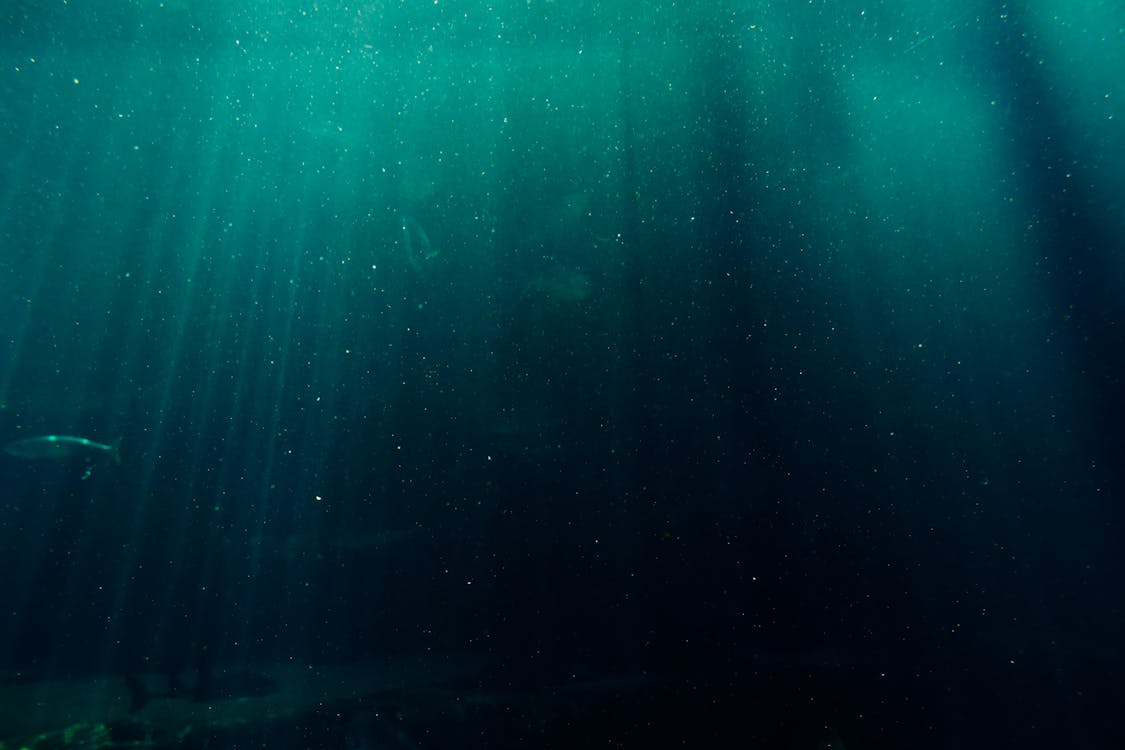 Our knowledge of deep-sea life has increased dramatically thanks to advancements in technology.
We are now able to send machines down to unexplored areas of the ocean and document the amazing creatures that we come across down there.
For one group of scientists, the discoveries that they are making have them enjoying themselves as much as little kids would be on their first trip to the aquarium.
Even with their scientific accolades and educational prowess, these scientists aren't above having fun and showing their emotions.
They are watching the footage from a video camera they sent down into the ocean to document different types of octopuses.
The first octopus they find is a small, yellow mush-ball.
The scientists are loving what they are seeing, laughing, and making funny observations about the little guy.
At one point, the little octopus covers himself up with his tentacles and hides his eyes from the camera.
The scientist joke, saying, "Oh, he's shy!" and, talking for the octopus, they say, "'There's dust in my eyes.'"

YouTube Source: YouTube
The video then continues on to their next discovery.
This one is of a little purple octopus.
He looks almost fake in his stillness and in the way that his tentacles are so much smaller than his body.
Also, his eyes look big and huge and plastic.
The scientists seem to agree as they say, "It looks like some little kid dropped their toy," and, "They look like googly eyes… they look like they are painted on!"

YouTube Source: YouTube
The variation in the different octopuses is really incredible.
They are such interesting creatures with amazing abilities and unique features.
One octopus that they come across has really stretchy skin that balloons out over its tentacles.
Another one has translucent sheets of flowing skin that flap and roll in the water currents.
They find a vampire squid as well and this one has to be my favorite.
I imagine that it gets its name from the long, cloak-like skin that flutters in between its tentacles as it flys around under the water.
The scientists are in awe of this squid and for the first time, they are lacking funny quips to describe its crazy features.
They simply express their amazement through "wows" and "ahhs."
Their speechlessness says it all.
And then the scientists receive a surprise guest.
Instead of a funky-looking octopus, the scientists run to a giant humpback whale.
The whale swims right up to the camera and passes by, revealing its entire body.
It decides to hang around does a few laps, giving the scientists an awesome show.
This video is a reminder that you should always try and make a career out of the things that interest you.
These scientists are clearly in love with sea-life and have worked hard enough and become lucky enough to get a job where they work with these animals for a living
So if you have a passion that you want to pursue, don't hesitate any longer.
It is possible to turn your passions into a career and, like these scientists, you too can spend your days being in awe of the things that intrigue you the most.
Please SHARE this with your friends and family.
---
Shareably
Join your friends or be the first to like our page
---
Source: The Dodo, Nautilus Live