The birth of a child is an incredible thing–not just for the mother but for the entire family as well.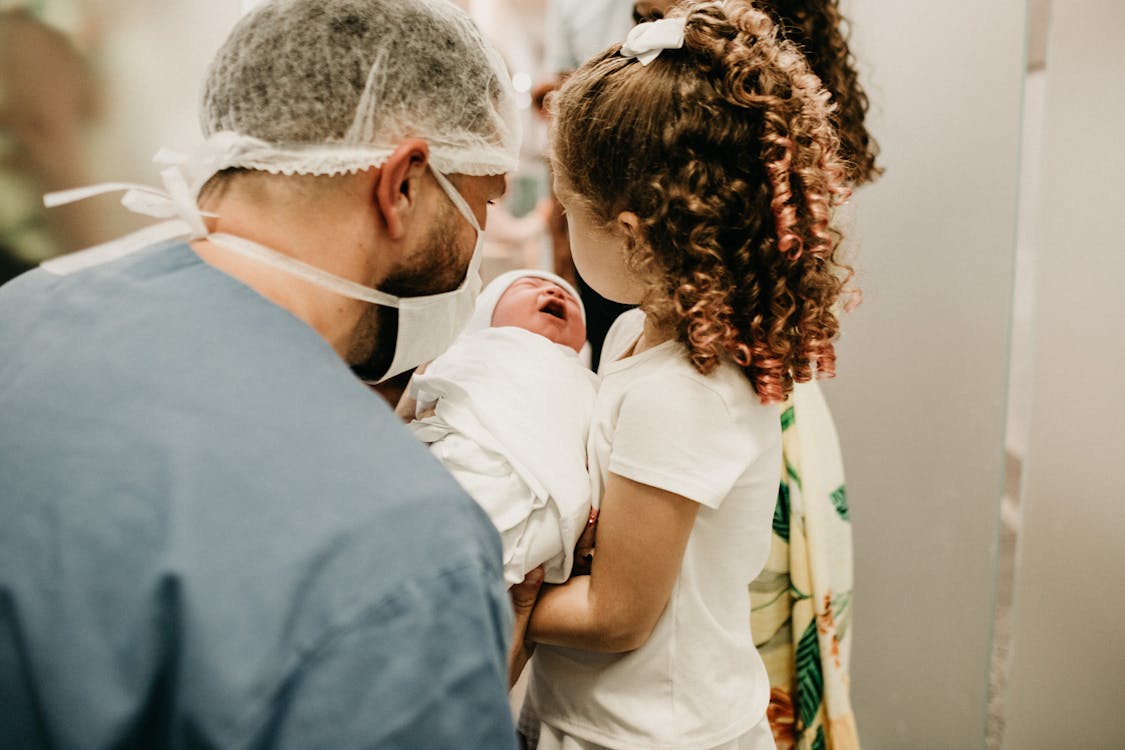 Some mothers prefer to keep their family in the loop for the entire pregnancy and birth.
Others prefer to keep a few things secret so that they can surprise their family with good news when the time comes.
When Anna Brooks and her husband found out that they'd be having twins, they had a decision to make.
Either they could tell their family about it right then and there, or they could surprise their family when the time was right.
They decided to surprise Anna's mother in the hospital room just minutes after the two babies were born.
And not only that, but they decided to film the entire surprise so that all of us could enjoy this touching moment as well.
When Anna's mother arrived at the hospital for the day of the delivery, she was excited about the prospect of meeting her newest grandchild.
The video begins with Anna in the hospital bed, handing her new baby girl over to her mother.
Anna's mother sits down in a chair beside the bed and is holding her newest granddaughter.
She is so transfixed by this adorable little human, that she doesn't even notice when a nurse wheels a cart into the room.
The nurse leaves the cart at the foot of Anna's bed and walks out.
Anna's mom has yet to take her eyes off of her new grandchild and still has no idea that something has just been wheeled into the room.
To get her attention, Anna says to her mom, "There's a Santa delivery too."
Anna's mom looks up at Anna and then to the cart that's been wheeled in the room and sees for the first time what is in it–another baby girl.
Anna's mom can't believe what she is seeing but knows immediately what it means–her daughter has had twins.
Tears fill her eyes as the reality of the situation hits her.
She doesn't say anything for a few seconds and then asks her daughter and her son-in-law, "How did you keep that a secret?

YouTube

Source:

YouTube
This, in all fairness, is a very legitimate question.
To hide news that is that big for 9 months is pretty impressive.
The second that I have any good news to share, I try and share with anyone and everyone that will listen.
Anna's husband picks up his other daughter and brings her over to his mother-in-law for her to hold for the first time.
She still has the first twin cradled in her arm when the father places the second twin in her other arm.
Based on the look on her face, Anna's mother still seems to be shocked over what is happening.
She now has two new granddaughters when she thought that she'd only be having one.
This is such an awesome moment for this family to share together and it's even better that it was caught on camera for all of us to enjoy as well.
Check out the video below to see this mother's entire reaction and be sure to share this video with someone else in order to brighten their day.
Please SHARE this with your friends and family.
B.T. Swezey is a contributor at SBLY Media.